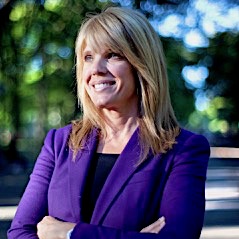 Director, Turner Foundation Inc, and Chairperson, Captain Planet Foundation
Laura Turner Seydel is an international environmental advocate and eco-living expert dedicated to creating a healthy and sustainable future for our children. Laura is a director at the Turner Foundation Inc. She is also chairperson of the Captain Planet Foundation, which has worked worldwide for 25 years to activate generations of environmentally literate children empowered to protect and sustain the natural systems upon which all life depends. She is a director of and works with the Environmental Working Group to limit the toxic chemicals in food, air, water, and consumer products. In 2004, she co-founded and is board chair of Mothers and Others for Clean Air, an official program of the American Lung Association Southeastern Region. In 1994, she and her husband co-founded Chattahoochee Riverkeeper. 
Laura serves on the boards of her family's foundations and business: the Turner Foundation, Jane Smith Turner Foundation, the Turner Endangered Species Fund and Ted's Montana Grill. She serves on the national boards of the League of Conservation Voters, Waterkeeper Alliance, and the Carter Center Board of Councilors; she also serves on the advisory board for the Ray C. Anderson Foundation and board of directors of the Rotary Club of Downtown Atlanta.
Laura lives with her husband in Atlanta. Two of their children also live in Atlanta and continue their family's work in sustainability; their youngest attends college in Los Angeles. The Seydels' home, EcoManor, was the first LEED-certified Gold residence in the southeastern United States.
Sign Up For Our Newsletter