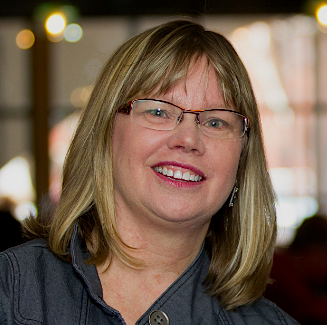 Director of Communication
Kit is the Director of Communication for Project Drawdown where she manages Project Drawdown's strategy and brand, while using digital media, communications, content, and social media to communicate Project Drawdown's climate solutions to the world. Kit's extensive work in digital communications includes higher education, scientific research institutes, startups, corporations, and non-profits. Prior to joining Project Drawdown, Kit managed communications and digital outreach for climate research institutes at University of Colorado, Boulder.  
Kit was the community editor for SlideShare, and then LinkedIn from 2010 to 2013.  She is the co-author of the book Present Yourself: Growing Your Business With SlideShare, published by O'Reilly Media, 2013.
Kit has organized and spoken at numerous conferences and has served as an advisory board member for South by Southwest ECO and WebVisions. Her video production work has been recognized by The White House Office of Science and Technology and her photos have appeared in United Nations publications about the effects of climate change on glaciers in Outer Mongolia. She served as a regional editor for WorldChanging.com and has written for numerous publications about digital media production and sustainability.
Media inquiries, speaking requests, and general questions about Project Drawdown, please use our Contact Us form.
Join Us
Register to receive our email newsletter.