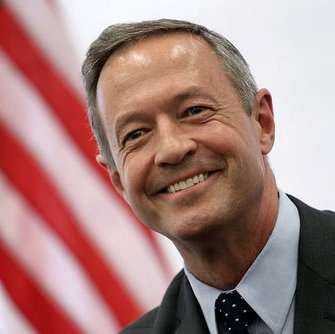 Former Governor of Maryland
Martin O'Malley is an American politician who served as the 61st governor of Maryland from 2007 to 2015. Prior to being elected as governor, he served as mayor of Baltimore from 1999 to 2007, and was a Baltimore City councilor from 1991 to 1999.
O'Malley served as the chair of the Democratic Governors Association from 2011 to 2013. Following his departure from public office in early 2015, he was appointed to the Johns Hopkins University Carey Business School as a visiting professor focusing on government, business, and urban issues.
O'Malley has been outspoken on the importance of addressing climate change and building a stronger clean energy economy. During his tenure as governor, environmental protection was one of his key focuses. His actions included restoring Chesapeake Bay, doubling Maryland's renewable energy portfolio standard, setting a goal to increase in-state renewable generation to 20 percent by 2022, establishing the Maryland Commission on Climate Change to create a Climate Action Plan, and signing the state's 2009 Greenhouse Gas Reduction Act, which set a statewide goal of reducing greenhouse gas emissions 25 percent below 2006 levels by 2020.
O'Malley publicly announced his candidacy in the 2016 U.S. presidential election on May 30, 2015, in Baltimore, Maryland. On February 1, 2016, he suspended his campaign following the Iowa caucus.
Sign Up For Our Newsletter